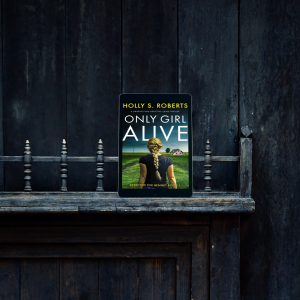 As an officer and detective, I dealt with members of the Fundamentalist Latter-day Saints cult. I also served as a Terrorist Liaison Officer. When Warren Jeffs made the FBI Most Wanted list, I had inside information disseminated through a government secure email that I couldn't talk about. I paid close attention to the case.
I cheered when he was caught. The area I worked, was several hours from his Hildale compound and I spoke directly with women who had gotten away. They still lived the polygamist lifestyle but had managed to escape the worst aspects of the cult. In my early career as a writer, I wrote some super steamy erotic menage romance. I have no problem with what consenting adults choose to do in the privacy of their own homes. I have poly friends that have solid foundations and wonderful children who know love from multiple parents. That is not what the FLDS religious cult is about. It's about control of women that includes generations of brainwashing to keep sexually deviant men in power using religion and fear.
ONLY GIRL ALIVE takes place after the downfall of Warren Jeffs in the heart of his Utah community where his ten thousand members continue to support him. Imagine no internet, television, and the only radio broadcast is funneled directly from the power base of the cult. This is absolute control that is something you would see from a fascist government, not a rural town in the US.
The story of Detective Sergeant Eve Bennet and her team of specialists takes place after Warren Jeffs is released from prison in Utah on a technicality and finally sentenced to life in prison in Texas for continuing his molestation of young girls. Don't mess with Texas!
In actual FLDS history, a federal judge had the opportunity to disband law enforcement in the Hildale, Utah area where Jeffs atrocities grew exponentially and law enforcement protected him because they were members of his cult. That's not what the judge decided. He assigned oversight for ten years. My fictional character, Detective Sergeant Eve Bennet, is in charge of that court ordered oversight and must battle the cult's hierarchy at every turn to solve a horrific case where an entire FLDS family is murdered.
Due to Eve's background as a rescued cult member, she is the perfect woman to lead her squad and discover the terrible secret the cult is willing to kill for to keep it hidden. For my romance fans, there is a relationship between her and one of her team members that builds as Eve struggles to overcome her past where she was facing marriage at age 12 to an old man. She was rescued just in time but old wounds are hard to heal and her best friend, Clyde, stands by her as she comes to terms with what real love and caring should be. The book is a crime thriller and the relationship is in the background but I think you'll enjoy the scene at the end of the story.
ONLY GIRL ALIVE is available in eBook, Paperback, and Audio. For a very limited time (the publisher decides when) the book is 99 cents in the US and some other countries and $1.99 elsewhere. I've been told when release sales drop, the price will go up.
What readers are saying about Only Girl Alive:

"Had me gripped right from the very start. I couldn't put it down, I was hooked." Goodreads reviewer

"Absolutely gripping… Will keep you reading late into the night, unable to put the book down for a second." Goodreads reviewer

"I was immediately drawn in… I honestly did not want to put this book down… Edge of your seat." Goodreads reviewer, 5 stars

"Gave me chills throughout." NetGalley reviewer, 5 stars

"Wow!… Thrilling, fast-paced, moving, and marvellous!… Magnificent!" Tove Reads

"Wow. Hooked from the prologue… What a thrill ride." Goodreads reviewer

"Brilliant… Kept me hooked." NetGalley reviewer, 5 stars

"A rollercoaster of twists and turns… Heart-wrenching." @a_likely_storie

"Intriguing and I couldn't put it down." NetGalley reviewer, 5 stars